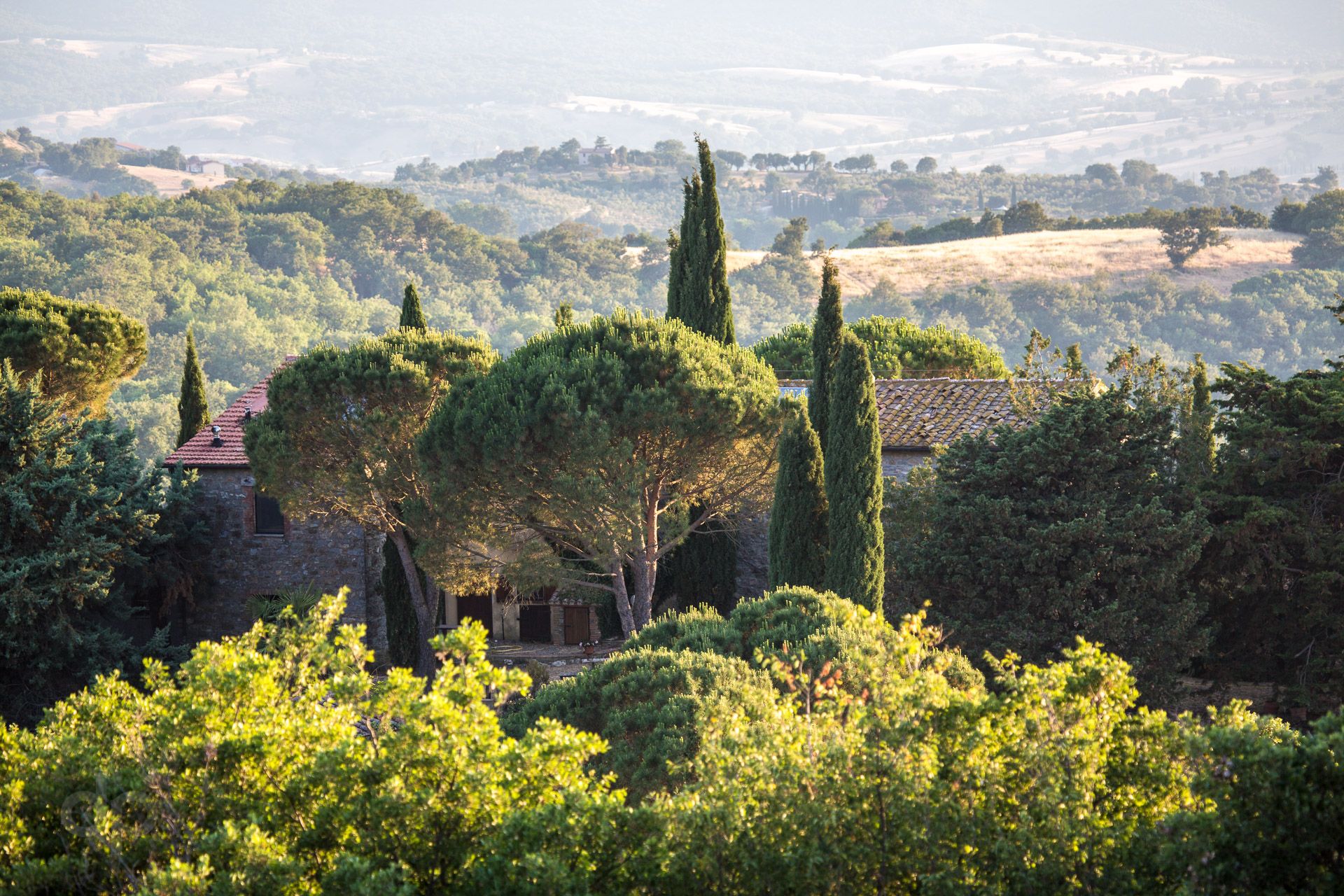 Vacation in Tuscany
In the beautiful south of Tuscany, in the province of Grosseto, our estate is situated in a gentle hillside landscape on 550 meters of altitude. About 40 kilometers from the sea, where a pleasant cool breeze blows in the summer, you have a breathtaking view of the Maremma and the islands of Giglio, Monte Christo and Elba.
We rent a apartment (about 90 m², with 2 double rooms and large kitchen & dining room) and a holiday home (about 70m²) with kitchen, bathroom and space for four people. Wi-Fi is available throughout the property.
Our guests appreciate the peace and seclusion in order to recover from everyday stress.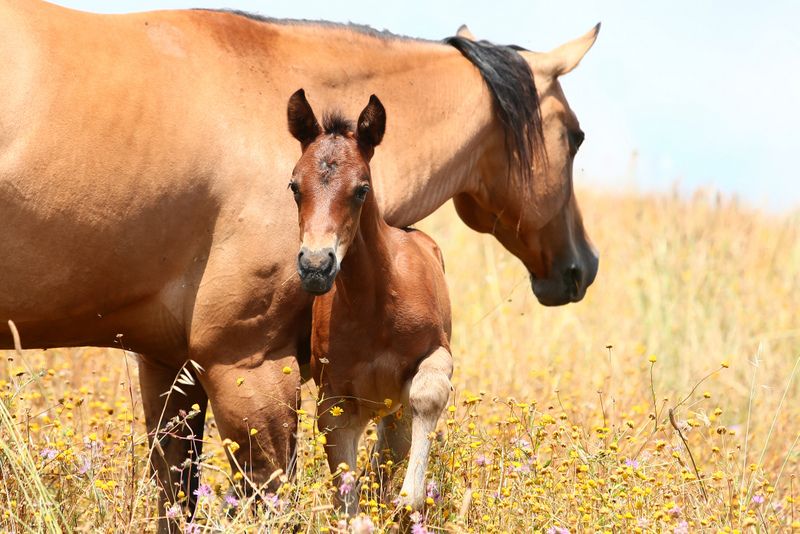 Quarter Horse Breeding
For 20 years we have been running our small but fine quarter horse breed. The horses spend the whole year on about 20 ha of land, where they can move on large hilly pastures in small age-appropriate groups. This makes them very robust, safe and healthy.
At our organic farm, feeding is also an important factor. We value "good looking horses", rideability and robustness.
Our bloodlines are Blondy`s Dude, Rugged Lark, Zan Parr Bar, Hesa Commander, Peppy Line, Taris Catalyst, Rum Olena and Hollywood Dun It.
Since holidays can be combined with the purchase of horses, you have the great opportunity to look at the young horses for several days and get to know them.